Online resources:
urgentcareultrasound.co.nz: fantastic case-based blog by Dr Kelvin Ward, an Urgent Care doctor in Wellington NZ. He is a graduate of the Otago PGCertCPU working hard to promote the benefits of using ultrasound in primary care.
Life in the Fast Lane Top 100 Ultrasound quiz: Check out the images/video clips then check your interpretation against the experts!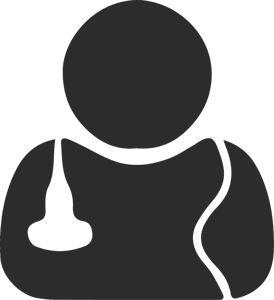 Ultrasound of the Week: Short case vignettes that usually hinge on an ultrasound diagnosis
Podcasts:
5minsono podcast: Brief video overviews of key POCUS topics. Short enough to watch as a quick tutorial before attempting a scan.
Ultrasound podcast: all things POCUS. Some of it is quite advanced, but there is plenty for beginners if you comb through.
Ultrasound G.E.L (Gathering Evidence from the Literature) podcast: discussion of important studies on POCUS. Very useful in such a rapidly growing field!
POCUS-focused TI electives:
Dunedin Emergency Ultrasound Elective – a structured, 5 week elective based in Dunedin ED, open to any NZ student. Contact Dr. Sierra Beck at the University of Otago for more information.
Christchurch Emergency Ultrasound Elective – TBA late 2021
Courses:
POCUS NZ Workshops (Wellington): 2 day course, twice a year. NZ's only POCUS course that explicitly welcomes students and RMOs!
University of Otago Post-Graduate Certificate in Clinician-Performed Ultrasound (PGCertCPU): 1 year course, NZ's highest POCUS qualification. Consists of 3 long-weekend sessions in Dunedin/Clyde (lectures, discussions, and scanning volunteers), and submission of a logbook of 50 scans performed in your own hospital. A wide range of POCUS applications are covered, including focused echocardiography. Otago's regulations state it is open to PGY1s. The total cost is around $6000.
UIE Dunedin POCUS Workshop: December 3-4, 2021. Cost: approx. $2000. Their website doesn't say whether the course is open to students/house officers, but you are welcome to ask.
Australian Institute of Ultrasound courses: 1-5 day courses on the Gold Coast, Australia. There are a huge range of courses available covering various disciplines and for any level of prior experience. Cost: $250-$5000
Other hands-on opportunities in NZ:
Spend time in EDs that support students/junior RMOs to learn POCUS
Approach your hospital's sonographers, echocardiographers, radiologists or obstetricians and ask to spend time in their scan sessions.
Martin Necas (Sonographer and clinical tutor, Waikato Hospital) invites all interested students to ultrasound teaching, 4-5pm every Wednesday.
A note on DHB funding
The NZRDA MECA (the most popular contract for RMOs) ensures 5 days of education leave for all doctors in PGY2 and above (clause 26.2). Applications should be submitted at least 3 months in advance (26.6). If a DHB approves leave for a course then they generally pay for it too (28.6). Unfortunately the MECA does not ensure any education leave for PGY1s, however 26.9 indicates that if a PGY1 can demonstrate the course would advance entry into a vocational pathway, it may be funded. Contact the RDA from your personal (not hospital) email address for help.
Check out the NZRDA MECA here.